American Photographer Visited the NL
American photographer Paul F. Goldsmith visited the National Library of the CR (NL), on 17 August 2018, just a few days before the anniversary of the August invasion. He donated to the NL staff a larger number of copies of his publication Prague 1968. Some copies will be included in the NL collections, the other will be distributed to other Czech libraries, which are unusually interested in the book in question.
"I am very happy that the National Library of the CR as a memory institution has acquired this book, which provides another evidence of the events of August 1968. Photographs taken by Paul Goldsmith are frosty. I believe that also thanks to them this part of our history will never be forgotten,"says the National Library general director Martin Kocanda.
Paul Goldsmith arrived in Prague on 20 August 1968 as a 19-year-old student, coincidentally the day before the invasion. His pictures from the following days capture the events of the first phase of the Soviet occupation in the centre of Prague, especially on the Wenceslas Square, and also on Vinohradská Street or the Senovážné Square.
More information about the author is at his website, or at Czech TV web, where you can find an interview with him.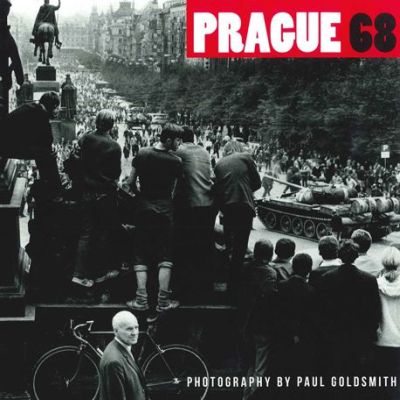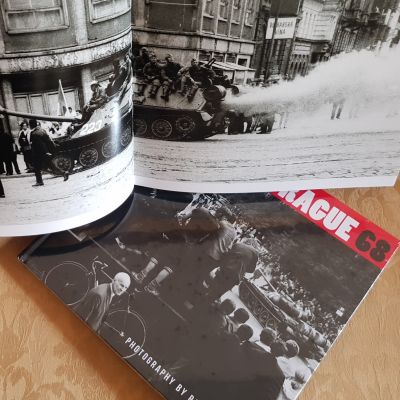 Prague 1968. [United States of America]: Paul Goldsmith, [2012], ©2012. 73 p. ISBN 978-0-9849446-1-3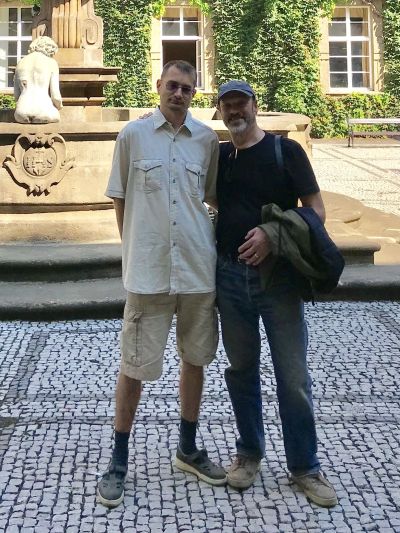 Left:Paul F. Goldsmith (right) and PhDr. Jan Lukavec from National Library of the CR
Right: PhDr. Martin Kocanda, general director of the National Library of the CR, with the publication "Prague 1968"