Booking PC in the Reference Centre
Registered users of the National Library of the CR could book a computer in the Reference Centre (at latest 10 min. after required time) only via the User's Accounts in the Electronic Catalogue - Database NKC (log-in screen).
User's Account Example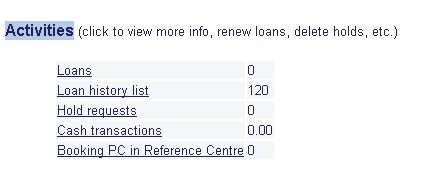 Choose, please, the computer according to the configuration (Digital library * Online DB * CD-ROM * Internet ) for the work with specific sources in the menu.